Roads, Rail and the River Lead You to Us
In a modern urban environment, connections are currency. Adjacent to some of the city's favorite destinations, with access to public transit and natural thruways, the best of Chicago converges at The 78. We're making it easy to get here, and to get around, and that's everything.
Where the Best of Chicago Converges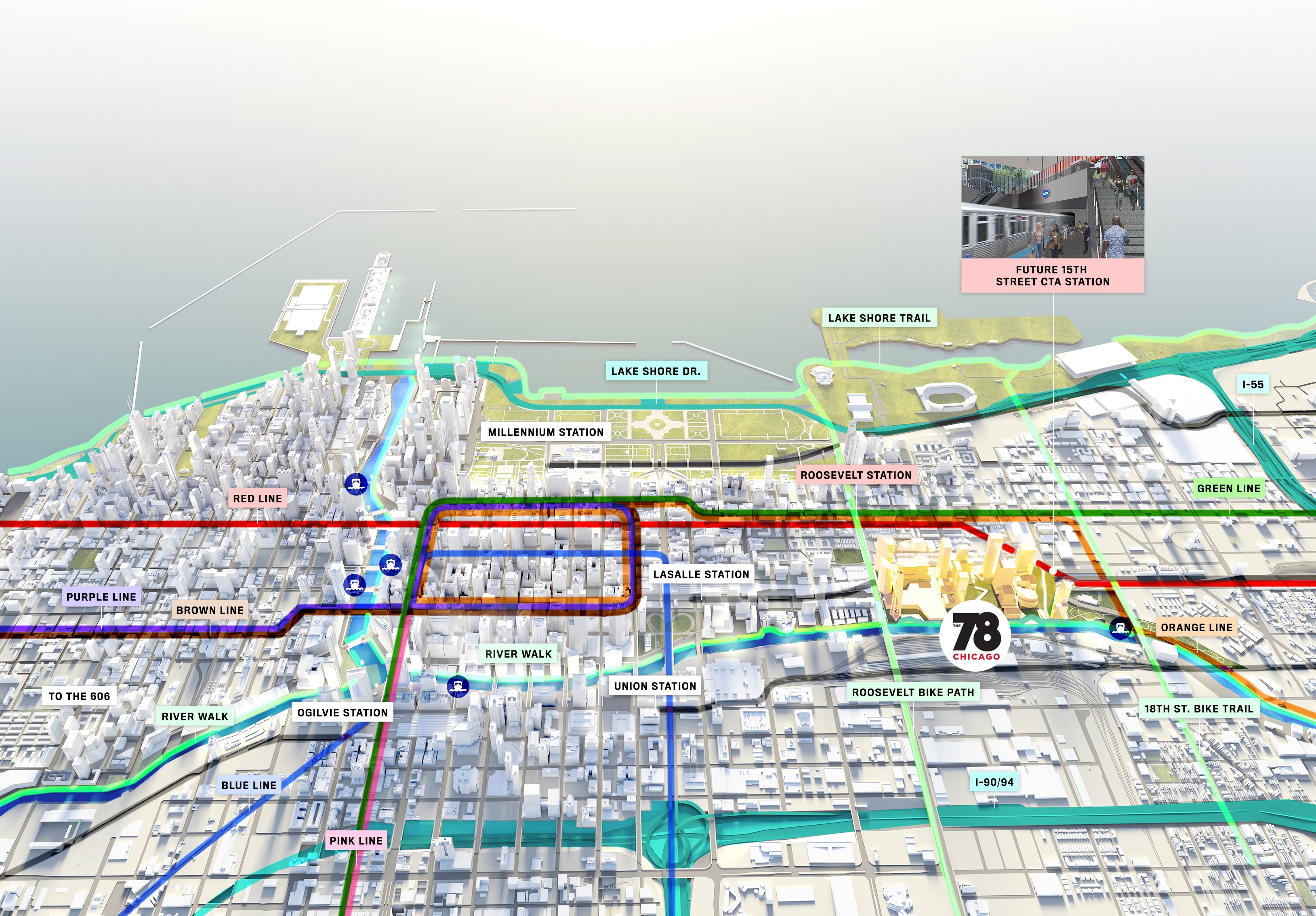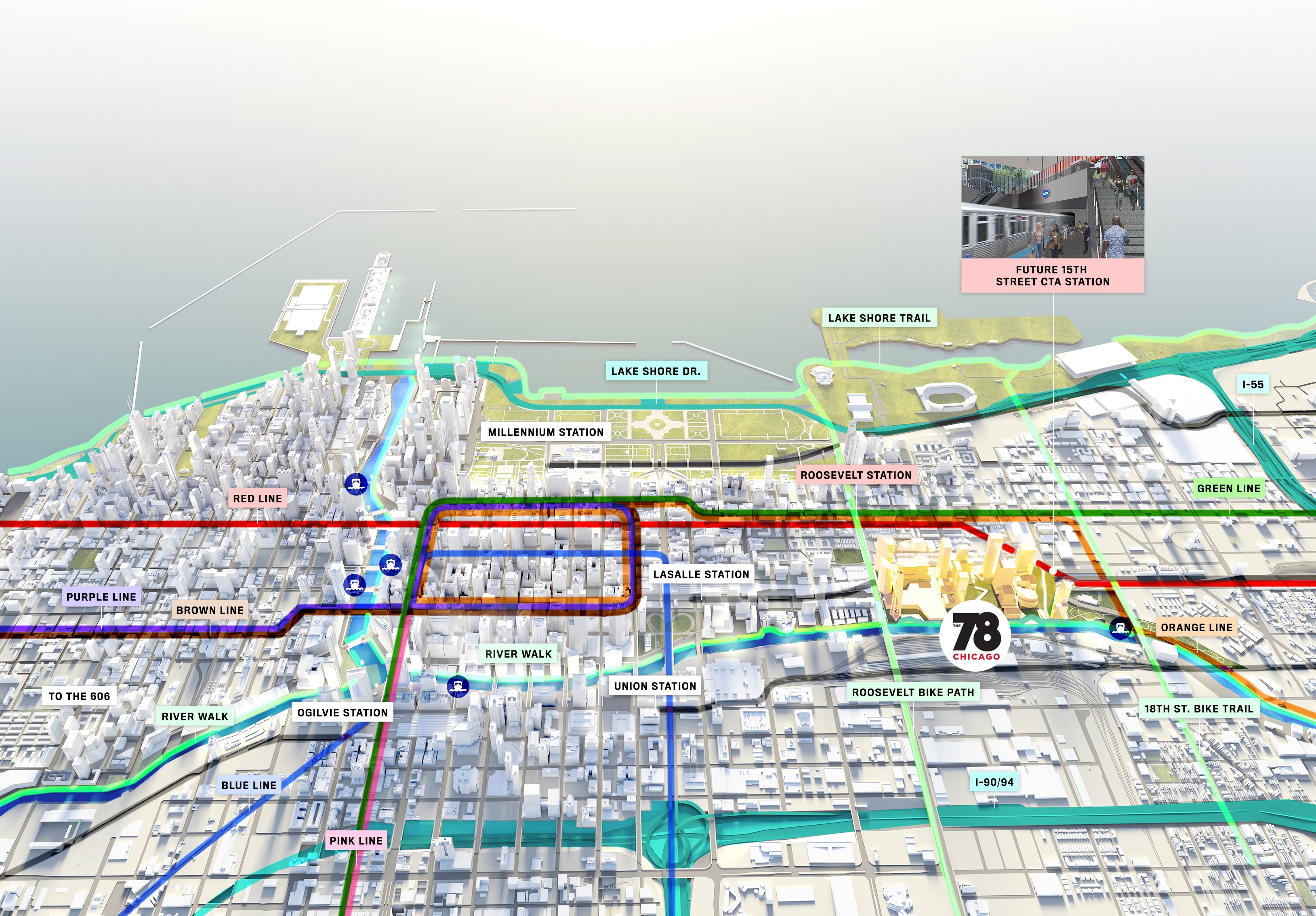 A Multi-modal Transportation Hub
Multiple forms of transit will serve the thousands of people who will work and live at The 78.
Nearby CTA "L" Stations at Roosevelt & State, and at Cermak in Chinatown
A new CTA Red Line Station at Clark & 15th
Water Taxis to/from the Loop, the Lake and North Branch
Strategic curbside pick up/drop off locations for car services and rideshare
On-site parking and bicycle storage
Express shuttle to and from Union Station and Ogilvie Transportation Center
CTA "L" Stations
Roosevelt & State
Clark & 15th (Coming Soon)
----
CTA Bus Lines
Clark: 24
State: 29, 62, 146, 130
Michigan: 4, 3, 12
Canal: 157
Roosevelt: 12, 18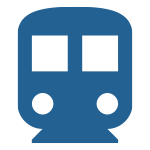 Metra Stations
Union Station
LaSalle Street Station
Oglive Transportation Center
Millennium Station
----
Amtrak Station
Union Station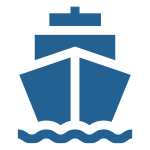 Water Taxi
Ping Tom Park Stop
North to the Loop
----
The 78 (Coming Soon)
Every 10 minutes with dedicated rush hour express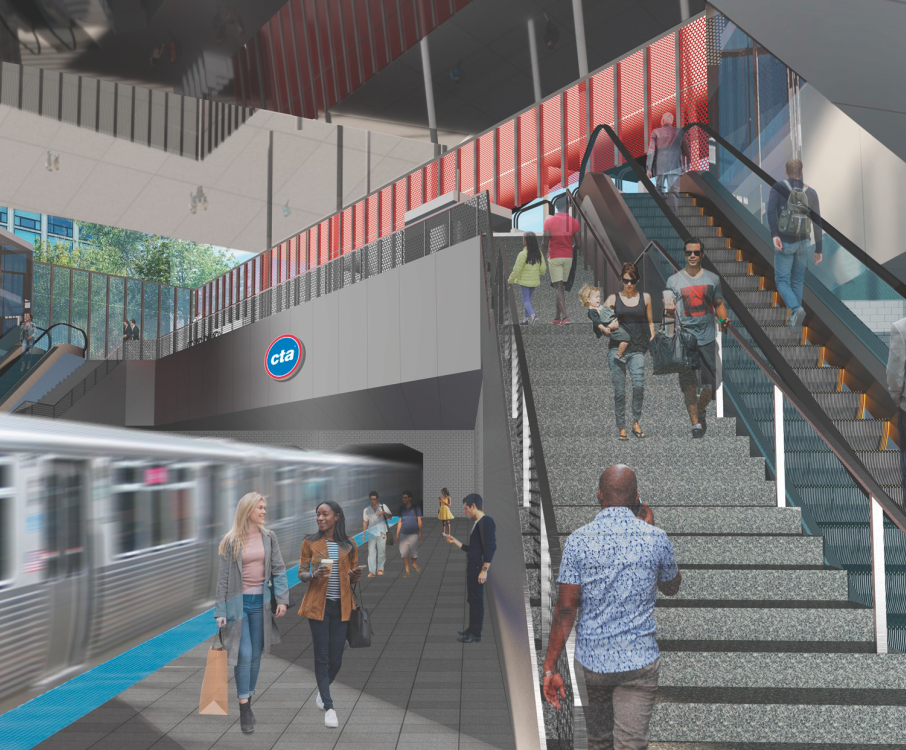 All Access
The 78 is getting a brand new CTA "L" station for the Red Line - connecting north to the Loop. Lincoln Park and Wrigley Field (with transfers anywhere); and south to Chinatown, Guaranteed Rate Field and other destinations.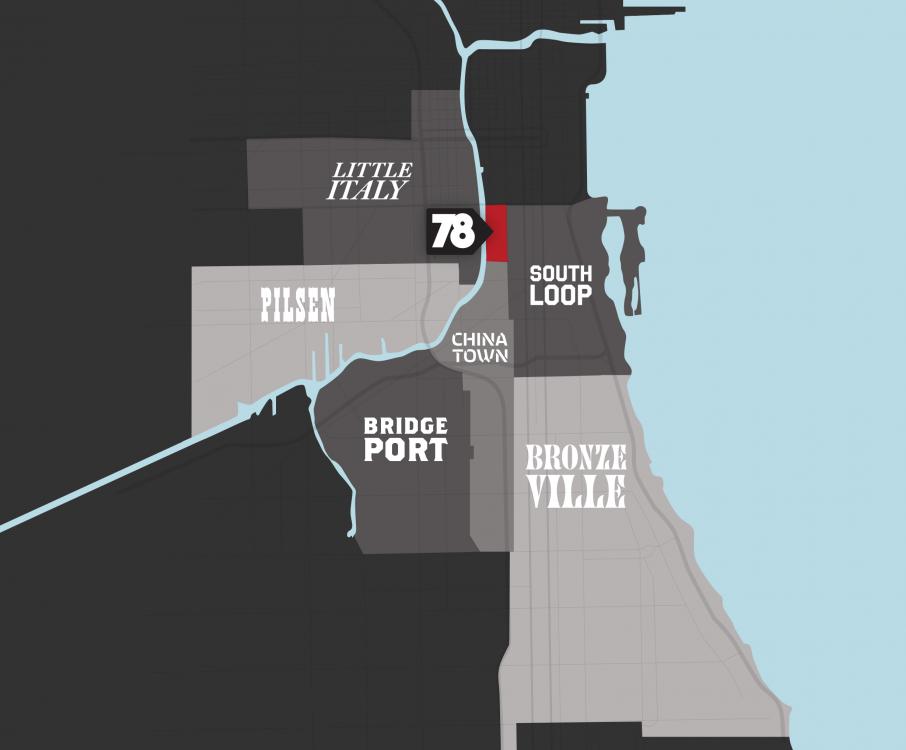 Meet the Neighbors
Location, location, location. Surrounded by some of the most historic and culturally relevant neighborhoods in Chicago, we have direct access to some of the city's best shops, restaurants, art, events, universities, and industry.
Explore the Next Door Neighborhoods